Ido was originated from Japanese, which has the meaning of first class and excellence.
It is a medical beauty brand emphasizing both internal and external care,which was established based on the concept of living in the east and understanding the east topropose the comprehensive solution based on Asian women's skin features and requirements.
It adheres to the professional and persistence faith, three principles of "mildness, safety and continuous effectiveness",
and the scientific certification method to create perfect skin for women.
The Chinese, Japanese and American skin experts and doctors work together to perfectly apply
the clinical experiments and experimental literatures into the beauty care products.
They not only concentrate on the uniqueness of ingredients, but also repeatedly test and survey based on the actual application results.
Ido insists on only researching and developing products that are truly effective
and, at the same time, meet the medical beautifying characteristics of being highly effective, long-lasting, and fast-acting.
Under the strict quality guarantee, we have dedicated to research a number of exclusive patented compound ingredients,
and developed the anti-aging, skin whitening and low sensitivity series formulas,
and all used effective ingredients have obtained the world patent certification.
While creating women, God also gives the characteristic of beauty to them.
Women, you are born with beauty!
Ido expects that all users can find the expected self,
to burst forth the gorgeousness and charm peculiar to women, and leave their skin in the most beautiful state,
and all women are healthy and beautiful as the flowers blooming in profusion!
…………………………………………………………………………………………………………………
………………………………
■ Obtain many ingredient certifications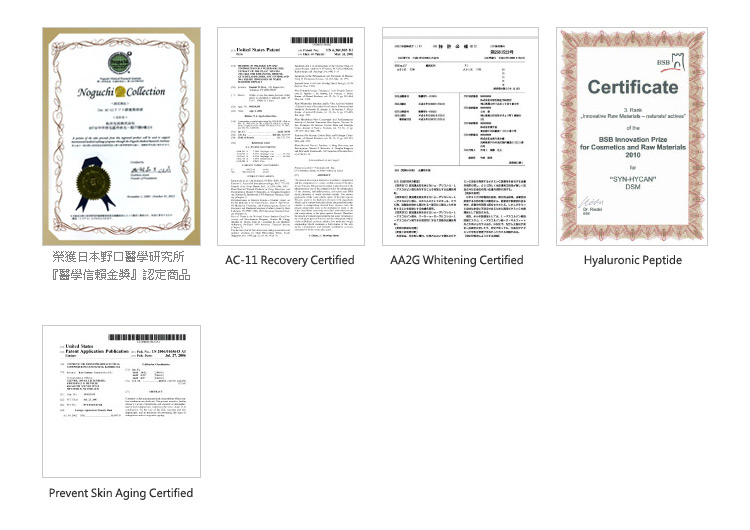 ■Healthy science, world trust
Ido will be your reliable and reassuring professional medical beauty brand.